Explore the west coast
– where the Wadden Sea and the North Sea meet
Destination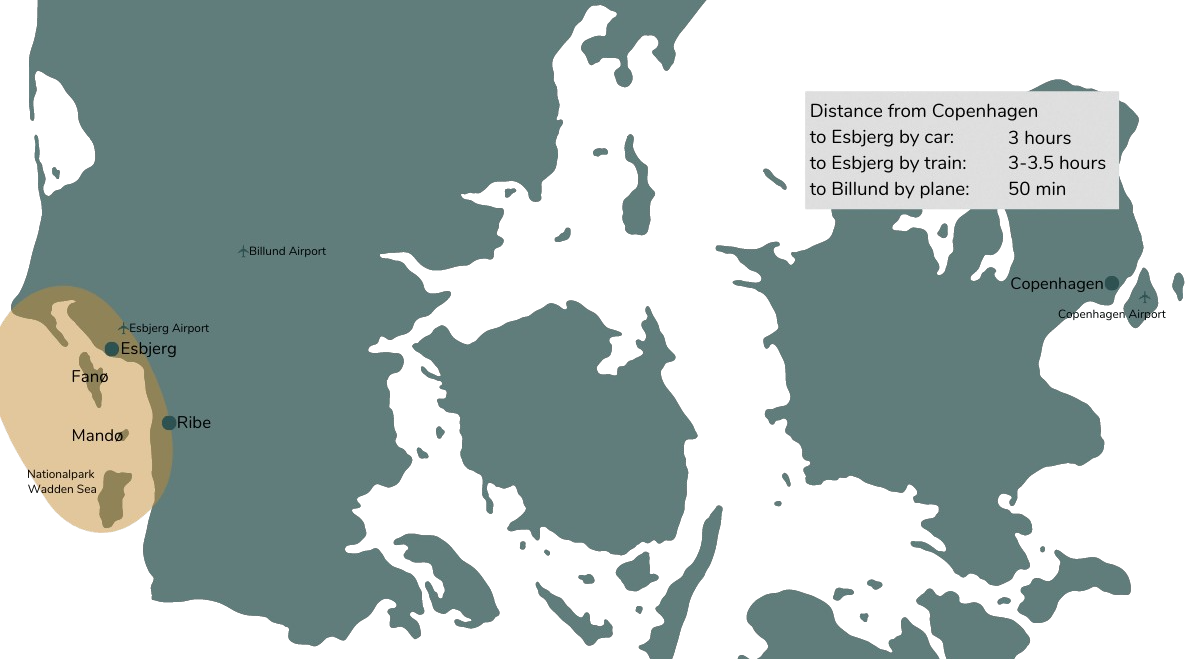 Let's have a talk! Contact us here
Denmark is much more than Copenhagen!
GoToDenmark specializes in the west coast of Denmark; a destination suited for meetings, events and incentives, only 60 minutes from the international airport Billund.
In the Esbjerg – Fanø – Ribe region you will find rough nature, the Wadden Sea UNESCO site, and venues – intimate or big – to frame your event.
Groups suited up in "waders" to go oyster picking is one of the most popular activities and while located directly by the sea, a lot of the experriences naturally originate from here.
The sea is not only the main focus for incentives – it is also the focus in business.
Esbjerg is known worldwide for being a first mover within the Green Transition, which makes our region popular among delegations looking into green energy.
12 minutes with a ferry from Esbjerg lies the small, idyllic and historic island Fanø – ideal for small groups, board meetings and amazing, outdoor events. Wide, sandy beaches, high-end restaurants and silence takes your meeting to the next level!
Being the oldest city in Denmark, Ribe has a rural charm that takes you back – but 'only' in scenery. Service, venues, eating and sights are up-to-date and is something to experience first hand.
If you want to spend your budget wisely, let us do what
we do best, so you can do what you do best (and save numerous hours inhouse, researching and coordinating!).
Reasons why you should choose GoToDenmark:
Creative mindset to match your wishes
Great network in business, tourism and culture